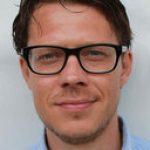 George Schoneveld is a Nairobi-based Senior Scientist in CIFOR-ICRAF's Sustainable value chains and investments research theme. A business economist specializing in sustainable business model development, he manages several large research-for-development projects on inclusive business development, certification, landscape approaches and sustainable intensification across sub-Saharan Africa, South America and Southeast Asia. George co-leads TLI with Anne Larson, and is responsible for the Investment Innovation Stream.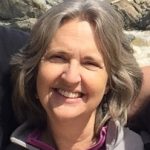 Anne Larson is a Principal Scientist and the Team Leader for CIFOR-ICRAF's research theme on Governance, equity and well-being. Anne is an interdisciplinary social scientist who has led research on multiple aspects of forest and landscape governance policy and institutions, including land and resource tenure rights, climate change, decentralization, Indigenous territories, and gender and social inclusion, from local to international scales. Anne co-leads TLI with George Schoneveld, and is responsible for the Global Innovation Stream.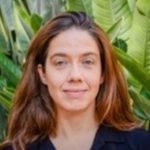 Emily Gallagher is a Scientist with the CIFOR-ICRAF Sustainable value chains and investments research theme. Her work focuses on integrated land use planning and management for more sustainable landscape futures. Based in Nairobi, Kenya, Emily brings her experience as a human-environment geographer, agroforester, and gender and inclusion specialist to support multistakeholder decision-making and learning platforms. Emily is responsible for the Business Ecosystem Innovation Stream.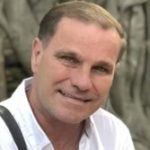 Robin aus der Beek
RECOFTC
Robin aus der Beek is a regional project coordinator for RECOFTC in Bangkok, Thailand. He has worked to promote rural development and good natural resource management for over 30 years, focusing on social forestry, smallholder climate resilience and value chain development. He has coordinated multiple projects and programs across Southeast Asia, as well as Peru, Central America and Cameroon. Robin is the TLI project coordinator for RECOFTC.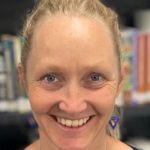 Kate Rickersey
Land Equity International
Kate Rickersey is a Land Administration Professional and Managing Director of Land Equity International based on Wollongong, Australia. She has over 15 years of experience providing technical and project management support in land administration, community and stakeholder engagement, responsible agro-investment, and social and gender safeguarding across the Mekong Region and Southern and Eastern Africa. Kate manages LEI's activities under TLI.
Harko Koster
SNV Netherlands Development Organisation
Harko Koster is SNV Global Lead on Climate and Business based in the Netherlands. With 20 years of experience as an advisor and manager, he has a good understanding of food systems and landscape management issues. Harko has managed multi-country portfolios of climate adaptation and mitigation, biodiversity and sustainable development projects. Harko manages SNVs activities under TLI.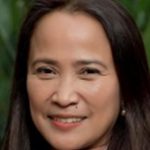 Delia Catacutan is a CIFOR-ICRAF Principal Scientist and Country Representative for the Philippines. Trained in natural resources management, she has over 20 years' experience on the technical, social and policy dimensions of agroforestry and integrated natural resources management across Asia and Africa. Delia is also a Senior Fellow of the Global Evergreening Alliance and founding board member of the International Union of Agroforestry.